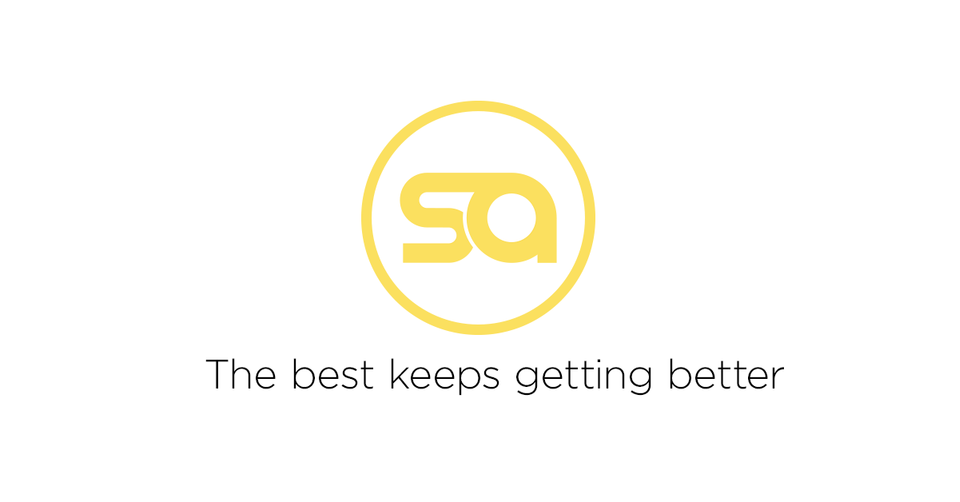 With the first release of SmartAlbums, we set out to simplify the experience of designing an album. Today, we are excited to announce the launch of Pixellu™ SmartAlbums® 2. This new release packs powerful new features and capabilities, with all the beauty and simplicity you know and love.

Designer View
Unprecedented flexibility
Ever need to slightly modify a layout to your client's liking or create your own unique design? The all-new Designer View allows you to easily customize existing layouts and create new ones from scratch. Save your custom designs as templates to be used in the future.
Cloud Proofing
An entirely new way to communicate with your clients
The all-new Cloud Proofing doesn't just work seamlessly with SmartAlbums 2, it makes the entire album design process effortless and fun. Easily share a beautiful presentation of the album draft with your clients and review their comments and feedback without ever leaving the application. SmartAlbums 2 gets you from design to done in no time.
Learn more about Cloud Proofing
Matted album support
Getting back to our roots
Matted albums are gorgeous and luxurious, but have always been extremely difficult and tedious to design. So much so, most photographers gave up on making matted albums altogether. With SmartAlbums 2, designing a matted album is easy - simply drag and drop your images on a spread and cycle through the available mats. The export for matted albums is a zipped file that contains all the files that a particular lab requires to print the album. All you need to do is upload the zip file to your print lab when placing your order.
At the launch of SmartAlbums 2, four companies offering matted albums are supported: Renaissance Albums, Leather Craftsmen, Cypress Fine Albums, and Finao. More companies will be added throughout the year.
Template popularity
Spend less time searching for layouts
Choose to show your top templates more often by "favoriting" them, and hide others by opting to "reject". SmartAlbums 2 also prioritizes your custom designs and over time learns which templates you like best. The result? You see more of the templates you love and less of the ones you don't.
Resolution warnings
Have peace of mind knowing every album will be prepared to perfection
SmartAlbums 2 analyzes your album and warns you of any potential issues, helping you catch problems early. If an image is too small and is being stretched in order to fit into a layout, a resolution warning will be shown, allowing you to address the problem and avoid pixelation issues during print.
Learn more about warnings
Resize albums
Let your clients change their mind
Easily switch from one album size to another without having to redesign your spreads, even when album ratios don't match, such as when switching from a horizontal to a square album.
Learn more about resizing albums
Backgrounds, text, and opacity
Be creative, tell a story
Want to try a classic album style or your client has an odd request? With the new abilities of adding backgrounds, text, and changing opacity, you no longer have to go into Photoshop to make those changes. Get creative right in SmartAlbums, saving time while making your clients happy.
Learn more about customization
Other Features
Support for all major RGB color spaces - Export in any of the major RGB color spaces, including Adobe RGB 1998, sRGB, ProPhoto RGB, ColorMatch RGB, and Apple RGB.
Support for new album ratios - Design albums with a page ratio up to 2.5. In other words, albums as 'skinny' as 20x8 are now supported.
Spread thumbnails - Allows you to see the entire album in one view and easily reorder spreads
Inside bleed - Allows for proper support for a larger variety of albums and books, specifically those that trim near the gutter or whose pages bend dramatically.
In-depth Inspector info - See more information about the images in your project, including resolution and color space, in the Inspector window on the right. Allows you to clearly see the album company and album size you are working with.
New User Interface - Redesigned visual elements, giving SmartAlbums a fresh, new look.
Flip images - Ability to easily flip individual images vertically and horizontally.
Convert to Ratio - While customizing layouts, easily convert frames to standard ratios, including 1:1, 2:3, and 3:4. This feature not only helps DSLR shooters to make sure their images are not cropped by using the 2:3 crop, but gives medium format photographers the proper crops as well (3:4 for the 645 format).
Back to Blog Posts